Art Foundation students create a megastructure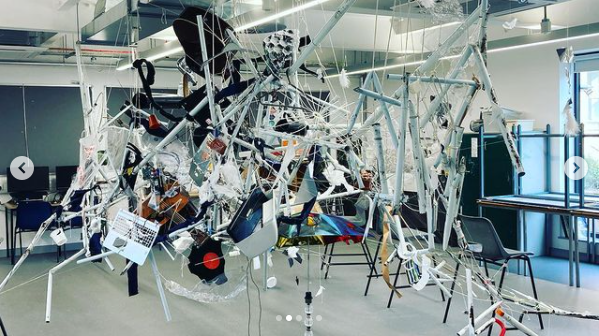 Art Foundation students have been working to create a megastructure.
This year's cohort have been creating a collaborative piece and over time the piece has been transformed. Students have been working with experimental lighting to develop the structure and photography to record and document the changes.
After creating the structure, students then used the piece to construct a drawing across the walls of the Art Foundation work room.
The project allowed students to work with other, building their skills and encourage them to be innovative and spontaneous in their construction.
The Foundation Year course at Ashton Sixth Form College aims to prepare students to progress on to a degree and/or future employment in the art and design sector.
The course explores creative and visual language while developing specialist practice, progression and personal development.
---
To find out more about the course, click here.
Tags: art and design art foundation adult and higher education Higher Education