Location: Ashton Sixth Form College
Fee: £9250
Start Date: 25 August 2022
*Applications are now open for September 2022

Accredited body: Associated Merseyside Partnership SCITT




This course is aimed at those wishing to gain the skills, knowledge, and qualifications to secure a 'full' teaching role in the Primary Education and Training sector. A 'full role' is defined as the delivery of teaching or training that involves: the planning (e.g. schemes of work and lesson planning) and the delivery of teaching and learning activity; the assessment of learners; and related student support.

On this School Direct course, you will train to be a primary school teacher and will complete the course with Qualified Teacher Status and a PGCE. We will build your knowledge and teaching ability so that you can become a confident and inspiring practitioner, with the ability to spark children's imaginations and learning.

The course length is one year.

Students accepted onto this programme are generally entitled to a tuition fee loan from Student Finance England. Further information on student finance can be found in the accompanying Student Finance Information booklet or at: www.gov.uk/studentfinance. Please note that it is your responsibility to apply for the loan.
What is QTS status?
Qualified teacher status (QTS) is a legal requirement to teach in many English schools and is considered desirable for teachers in the majority of schools in England.

Get into Teaching explains teacher training routes to QTS for UK citizens.

You can find more information about QTS status here.

Email AdultEd@asfc.ac.uk for any enquiries.

Please download the course booklet for more information about the course.
---
---
PGCE Alumni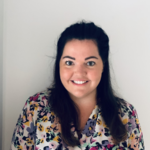 Laura Grindrod
Nursery Teacher
I absolutely loved training at Ashton. All my placement schools were fantastic. Since finishing the course, I secured a job as a year 2 teacher. Finishing my NQT year I moved to teach Nursery (my dream job!) at the same school. I would highly recommend Ashton as the place to study to become a Teacher. Not only was the course amazing but I also made friends for life.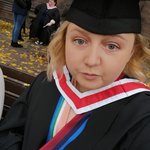 Sarah Bagot
Teacher
"Doing my PGCE through Ashton Sixth Form College gave me the opportunity to work straight away from starting the course unlike other courses - I gained so much experience being in a placement setting from the very beginning. The staff were extremely helpful and friendly, ensuring that we all received well rounded training to prepare us for our careers as teachers."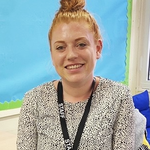 Hannah Bonthrone
Reception Teacher
"I am now teaching reception in a two form entry school in Buxton and I'm really enjoying it. There's definitely lots of challenges but I think ASFC definitely gave me the insight I needed into teaching because the staff have been teachers themselves. It felt very personal and I really enjoyed learning from the staff's past experiences!"