Alumni Kane delivers leather workshop to 3D Design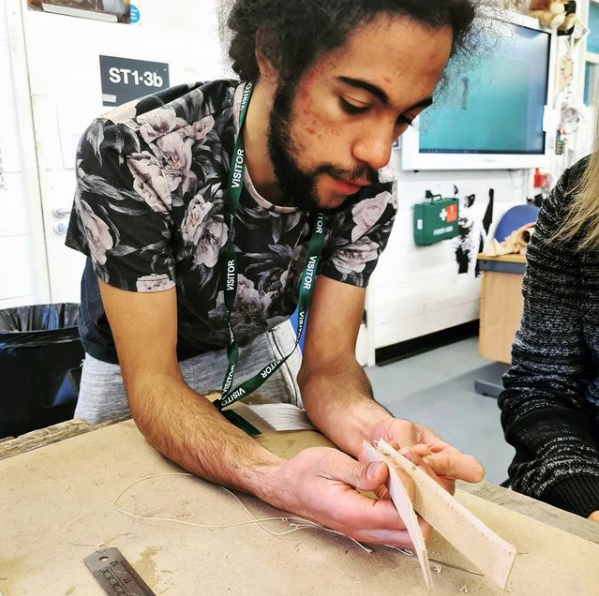 Art and Design Alumni Kane Roscoe returned to Ashton Sixth Form College.
He studied 3D Design & Technology, Graphic Design and Physics at Ashton from 2015-2017. He then joined the Art Foundation Year programme.
Kane returned to the 3D Design and Technology classroom to deliver a specialist leather workshop, sharing his experience and knowledge. He was also able to speak to current students about his time at Ashton and his journey in the creative industry after completing his studies.
---
Find out more about about studying Art and Design at Ashton here.
Tags: careers alumni art and design 3D Design and Technology