England volleyball player brings home Silver from Denmark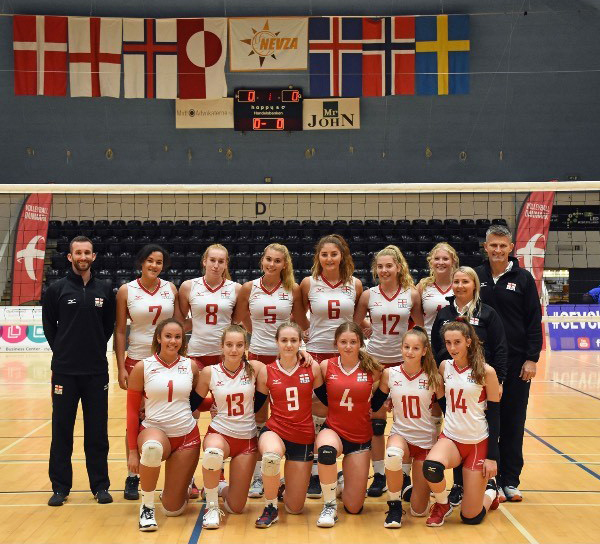 Olivia Harrison plays volleyball for England and recently achieved tremendous success bringing home a silver medal. Olivia, alongside her teammates, competed in Denmark at the Northern European Zonal Association (NEVZA). The competition brings together competing countries from Greenland, Sweden, Denmark, Norway, Iceland and the Faroe Islands.
England played five games in total against Sweden(1-3), Denmark, Iceland, Faroe Islands (all 3-1) and then Denmark again in the final (1-3). The England team showed incredible resilience and skill throughout the competition. Their silver medal at the competition marks the new record for England boys and girls of all age groups, highlighting the incredible achievement they made.
Olivia has been playing volleyball for six years now and Ashton Sixth Form College were proudly able to support Olivia through her most recent four-day training camp. She found out about the sport after visiting a school open evening when deciding which high school to attend. When she visited Fairfield she saw that Tameside Volleyball Club were training there and wanted to get involved from the very beginning.
It was in November of last year that Olivia earned her place on to the England under-17's squad. Since then she trains monthly with the England team. As well as her international career, Olivia has also competed in numerous national finals representing Tameside under-15's-18's in addition to inter-regional finals representing the North West under-14's-17's.
Olivia studies Chemistry, Maths and Further Maths at Ashton Sixth Form College. She is also enrolled on the XL programme at the college for high achieving students. She started her early education at Great Academy Ashton.
Tags: student support sport enrichment XL