Athlete James Could Be On His Way to Vancouver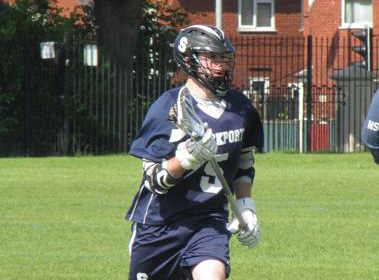 Our very own James Pomfret, Level 3 Sport student, has been selected as 1 of 4 Greater Manchester Young Athletes to be put forward to Greater Sport as a 'talented athlete'. He is now part of the 'adopt an athlete' scheme to help him with funding to reach his full potential in his chosen sport of Lacrosse.
Michael Heald our PE and Public Services Technician put James forward for the scheme and says "Anyone who knows James or his family will know just how passionate they are to make him a success in Lacrosse. He is one of the nicest students I've come across and deserves all the support/recognition he can get."
James represents English Lacrosse at Under 19 level and is hoping to be selected for the World Championships in Vancouver 2016. Following this, James hopes to be selected for the Senior World Championships in Manchester 2018. Not only a fantatsic Lacrosse player, James has a keen interest in giving back to the sport as a Level 2 qualified coach at only 17! He spends his time training and coaching within mainstream and SEN schools to encourage and inspire others to take part in Lacrosse.
He is also part of TASS (the Talented Athlete Scholarship Scheme) where they have a full profile on him that can be seen
here
.
Help James reach his full potential by donating here.
Tags: student support sport athelete